NEW Location - 2031 Fern Lake Road in Mankato, MN 
Get a Lifetime Powertrain Warranty for Free with the Purchase of every NEW Nissan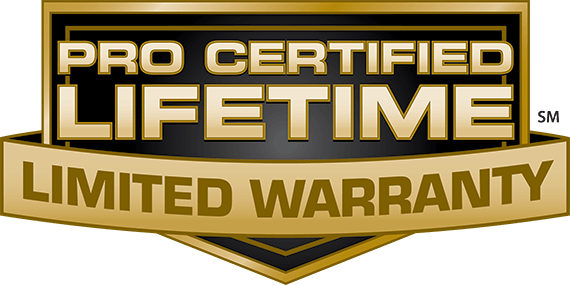 Best of Mankato - Mankato Motors has been awarded Best of Mankato 2019 for Best New Car Dealer, Best Used Car Dealer.

Previous Best of Mankato awards include: 
Best Automotive New Car Dealer 2013, 2014, 2015, 2016, 2017, 2018 and 2019
Best Automotive Used Car Dealer 2015, 2016, 2017, 2018 and 2019
Reviews: Recent reviews online via our Google My Business, Facebook and other online outlets:
Recommendation from Lindsay - Jon is wonderful and fearless! He braved roundabouts with me in a minivan! I have never enjoyed buying vehicles EVER but this time it was a truly stunning experience! I will only buy cars from this dealership and only when Jon is working.
"I am never disappointed by the service I receive at Mankato Motors. I need service on my vehicle and they were up front and honest with what they believe it may be and whether it may be covered by warranty or not." 5 out of 5 star review from Pamela 
Jim H on Google gave us 5 stars - I recently purchased a used vehicle, and my salesperson William Schumacher found exactly what I wanted. THE PERFECT TRUCK!!! I'm so happy,  and William made me feel like it was Christmas all over again.  I would definitely recommend Mankato Nissan to anyone who is looking for a used vehicle because of their prices and friendly staff. And they will find you exactly what you want. Thanks alot William!
At Mankato Nissa
n, part of the Mankato Motors group, we believe in providing our customers with a stress free, and transparent shopping experience.  Which is why we believe in the "Best Price" philosophy.  At Mankato Nissan you will find that we post the actual sale price of each of our vehicles right online for you to see.  For our local customers you can count on us to provide our customers with the same fair and upfront price.  For people that may be looking at Nissan in Owatonna, Albert Lea, Rochester or New Ulm, you can count on us to have the same price in store as we have posted online.  The reason that we believe in the "Best Price" philosophy is simple: our customers found the negotiating process distasteful, and we were causing unnecessary stress in the shopping experience.  By alleviating this stress we are able to focus on finding you the right vehicle, and give you the confidence in knowing you got the same deal as any of our other customers.
New and Used Cars in Mankato, MN 
Mankato Nissan opened a brand new location on September 2018 located at 2031 Fern Lake Road in Mankato, MN 56001.
We believe having a great selection is the only selection. We don't stop at our new Nissan in Mankato, though.  We also feature one of the best selections of used cars in Mankato, and the surrounding area.  We like to give our customers more options to choose from.  So, you will find many of your favorite makes and models in our used car inventory.  If you are looking for a specific pre-owned model, then we welcome you to give us a call.  We can keep our eyes open for one in the area, and alert you if we get one in inventory. We offer popular models people in Mankato want including the Nissan Rogue, the popular midsize Nissan Altima and more.
Mankato Nissan Specials
We update our Mankato New Car Specials and Used Car Specials every month. Our new Nissan's have some great incentives and rebates from the manufacture. In addition, we offer some of the area's best leasing options. When you have a chance, check out the lease on our Nissan Altima, Rogue, Sentra, Pathfinder and more by calling our sales department 888-460-7142. Looking for a gently used Nissan 1-owner vehicle? We offer a Free Autocheck on each and every vehicle. We also offer some great Nissan Service and Parts Specials.
Nissan Auto Repair in Mankato, MN
Let the Experts at Mankato Motors Nissan get your vehicle back on the road. Our highly trained Nissan technicians spend countless hours training and have tons of experience. From a simple oil change to major engine repair, we will have your Nissan back in driving shape. We have expanded hours to service your Nissan: Monday - Friday

7:00am-6:00pm

and Saturday

8:00am-5:00pm.

 Scheduling your Nissan service appointment can be done by Phone, Email or Online Find us at our new location at 2031 Fern Lake Road in Mankato, MN. 
 SALES HOURS
 SERVICE/PARTS HOURS
BODYSHOP HOURS (at 1815 Madison Ave)
Monday 8:30a-8:00p
Monday 7:00a-6:00p    

 

Monday 7:00a-5:00p
Tuesday 8:30a-8:00p
Tuesday 7:00a-6:00p
Tuesday 7:00a-5:00p
Wednesday 8:30a-8:00p
Wednesday 7:00a-6:00p
Wednesday 7:00a-5:00p
Thursday 8:30a-8:00p    
Thursday 7:00a-6:00p
Thursday 7:00a-5:00p
Friday 8:30a-6:00p
Friday 7:00a-6:00p
Friday 7:00a-5:00p
Saturday 8:30a-5:00p    
Saturday 8:00a-5:00p
Saturday Closed
Sunday Closed
Sunday Closed
Sunday Closed
Nice! Just Ask Around.